FACEBOOK FOR ALL CASSIDY FANS GROUP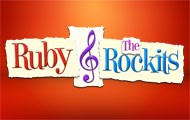 For ticket availability
DAVID- THE NEXT SIMON COWELL?
STARTING FEB 25, for 6 Weds, David will be a judge on CBS TV's THE EARLY SHOW's "Next Singing Family Contest".
He appeared on the Early Show Nov 24 to explain the show's concept. Check out the LINK to the video below:
Watch CBS Videos Online
DAVID ON CBS MORNING NEWS 11/24/08
The Partridge Family -C'mon, Get Happy: 4th Season DVDs are Coming At Last!


In an early alert to retailers, Sony Pictures Home Entertainment has revealed that they are planning to release The Partridge Family - The Complete 4th Season on DVD FEB 3, 2009. That means that that fans will finally get this 3-disc collection of the final season, which introduced 4 year old Ricky Segall.


Video will be full-frame, with English mono audio. Running time given is 643 minutes. Cost is going to be $29.95 SRP. Stay tuned for package art, and any further info we find out, just as soon as we get more about this long-awaited, highly anticipated release!


BEST BUY IS ALSO OFFERING SEASON 1 IN A COLLECTOR'S LUNCH BOX TIN, DEEP ENOUGH TO HOLD THE 1ST THREE SEASONS. PRICE IS $19.95 US.

Find this article at:

TVshows0nDVD.com PF announcement
Days of our Lives articles moved to Archives
Sign up with Amazon.com to be notified when Season 4 is available. (scroll down to item 8).
It may give Sony the message that we want them!
got this from downunder site THANKS JANE
who knows maybe all our emailing is paying of at long last
PLEASE REPOST the more interest they get the more likely we are to get them

PF Videos at Amazon (SCROLL DOWN TO ITEM 8)
BRING BACK HARDY BOYS!

Contact Universal Home Video (link below) to request Season 3! (Details on Shaun News page).


Promotion Ideas!



Don't forget to vote for Hardy Boys Season 3, Breaking Away, David Cassidy-Man Undercover on


Join the Shout! Factory Message board & put in your requests for , HB season Season 3 & David Cassidy Man Undercover
E-MAIL WOUNDED BIRD RECORDS & suggest that they put Jim Krueger's SWEET SALVATION on CD as they have with Randy Meisner & Richie Furay (mention that David was a background artist on almost all the songs)
You can also suggest that they release Shaun's Warner/Curb records on CD, as no other company has shown an interest!
   Also, Critics Choice Music (
critics choice music
takes requests for CDs- you an suggest Shaun's LPs be released that way (or even in "2fors-2 LPs on one CD).  Send requests to:
NBC-Universal has started a new network, SLEUTH, which replaces TRIO. SLEUTH focuses on TV Detective & police series. Write them (address ATTN: PROGRAMMING DEPT) and suggest they add HARDY BOYS/NANCY DREW MYSTERIES & DAVID CASSIDY-MAN UNDERCOVER to their line-up.

Their address is:



NBCUNI.COM FEEDBACK

100 Universal City Plaza

Universal City, CA 91608



or Use this link